Ranchero Power Rates and Plans for Houston, Dallas, and the Rest of Texas.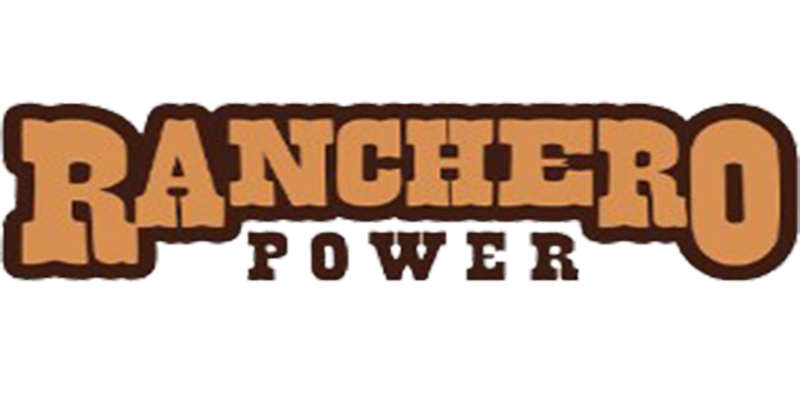 About Ranchero Power
Genie Retail Energy launched the Ranchero Power brand in 2021. Operating under the control of Genie's Southern Federal Power, the brand offers residential service in all of the Texas TDSP/TDU service areas. Ranchero Power earned a Bronze Award in our most recent semi-annual rating process with an overall rating of 2.79 out of 5.
Does Ranchero Power Service My Texas City?
Ranchero Power offers plans and products throughout Texas. Browse plans for your city.
Ranchero Power Plans for Houston
---
Dallas Ranchero Power Plans
---
Ranchero Power Plans in Fort Stockton
---
Ranchero Power Electricity in Corpus Christi
---
Abilene Ranchero Power Plans
Ranchero Power Scores and Ratings:
Texas Electricity Ratings Overall Score for Ranchero Power
---
Ranchero Power Overall Score
---
2 total reviews
Ranchero Power Reviews:
2 total reviews for Ranchero Power.
Enter your zip code to find rates for your city
Understand Your Ranchero Power Bill
Unsure about how to decipher your Ranchero Power bill?
We can help.
Check out our How to Understand your Ranchero Power Bill page where you can get information on what the various charges and fees mean.
Bill Period or Cycle
The dates this bill covers. Your Texas utility company will read the meter at their discretion. This will not always be a month or 30 days. If you are on a plan that has "monthly" fees, that fee will appear on your bill, regardless of how many days were within the period.
What is the Difference Between Energy Rate and Average Rate?
the 'Energy Rate' is the price in cents that you pay your electricity provider for the actual electricity that you consumed. The 'Average Rate' is the total you paid for electricity service (including all TDSP fees, bill credits, taxes, etc) divided by the number of kWhs you used that month.
What is the average Ranchero Power electricity bill in Texas
Most customers in Texas use about 1050-1400 kWh of electricity per month. According to various sources, the average electricity rate in Texas is about 11 cents. This would make the average Texas electricity bill about $115 to $154 per month.
Of course, if you have a higher electrical load than normal you will use more energy, and thus your bills can easily be higher than that. High load items would be things like a swimming pool or electric heat in the winter.
Your home size will have an impact on your usage. A smaller 600 sqft apartment might use 500-600 kWh, while an expansive 3,000 sqft. home could easily use 2,200 to 3,000 kWh.
About TDSPs (Utilities)
The utility is the company that maintains the power poles and lines in your area. They are also in charge of generating the electricity and delivering it to your home. In Texas, there are five deregulated TDSPs: CenterPoint (Houston), Oncor (Dallas), TNMP, AEP-North and AEP-Central.
TDSPs charges and fees will show up on your bill in a couple ways - monthly fixed amounts, and per kWh amounts. These TDSP fees will be applied to your bill no matter who your provider is. Ranchero Power doesn't really have any control over these fees at all, and if you change providers, you'll still have to pay them.
What are the TDSP Fees / Charges on your Ranchero Power bill?
These are fees charged by your utility, and are present regardless of which electricity provider you have chosen.
Fees from the utility, not the retail electricity provider
TDSP fees can be a fixed charged per bill, or a variable charge based on how much electricity you used during that period. There are a few providers that offer "bundled" rates, which include these fees in their Energy Charge. In bundled rates, your actual average rate will not change during the course of your contract (assuming the plan has no monthly charge).
Some of the TDSP fees you may be charged are:

Customer Charge
Distribution Cost Recovery Factor
Distribution System Charge
Energy Efficiency Cost Recovery Factor
Metering Charge
Nuclear Decommissioning Fee
PUC Assessment
System Restoration Charge
Transition Charge (1-5)
Transmission Cost Recovery Factor
Transmission System Charge
The TDSP fees charged and their amounts will vary depending on which TDSP services your area. As of May 2018, Oncor has the lowest per-bill charge at $5.25, while AEP-North has the highest, at $10.53 per bill. TNMP has the lowest average usage charges, at around 3.3¢/kWh, and CenterPoint is the highest, around 4.1¢/kWh.
Electric companies generally have the same energy charge applied, no-matter which TDSP the plan is in. The difference in the TDSP fees are the reason the same plan can cost around a penny higher in CenterPoint vs TNMP.
ESI ID (Electric Service Identifier)
This is the unique identifier of the electricity meter for your address. If you have multiple meters (one for the house, one for the shed) you will have multiple ESI IDs. Each ESI ID will generally get it's own bill, unless your current provider offers some sort of combined billing.